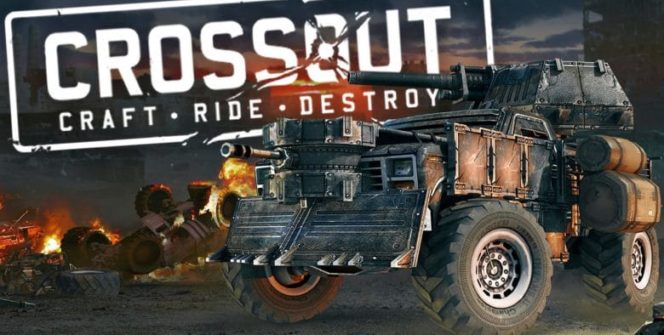 Crossout Game Review lets get started – There are extensive options when it comes to crafting, as there are components like weapons, decorations, frames, wheels, spray-paints, and more to choose from, all of which can either be built individually or purchased from the market with in-game currency (which, we should note, can be obtained via real money as well). If you're wondering if rubber ducks are included, yes they are, and on that note, there are items for those who want their experience a bit sillier, as well as things for those who really want a serious time after the apocalypse.
Crossout is an MMO shooter set in a post-apocalyptic scenario where you can build your own vehicles to battle in PvP against other players or PvE where you team up with other players against AI controlled opponents.
Crossout entertained us a lot during our time with it, offering us different options from vehicle parts to game modes, and although we never got bored of the action in terms of the core mechanics – the vehicular warfare – we did find the matches got a bit repetitive and felt a bit lightweight. More in-depth modes would definitely be appreciated in the future, to make what is a fun and destructive battler into something a touch more complete.
We hope you enjoyed our mini crossout game review.
Play Free Online Games – GamersBoom
Crossout Game Review
AUDIO - 67%
GRAPHICS - 70%
DESIGN - 68%
GAMEPLAY - 58%
We found this game fun but we hope they can do more to improve the game.